We're looking forward to seeing you again
Dear Friends,
Re: Update  - Being ready to welcome you back safely. Waiting List Now OPEN
If, like us, you are all doing your bit by staying in and adhering to social distancing guidelines then thank you.
I am sure, like us, that you are now starting to struggle with Cabin Fever and are dreaming about when you can next get away and spend some time away from the house. Although we only have as much information as you do about when this will happen, we are doing our utmost to make sure we are ready to welcome you back and reopen our doors as soon advice says it is safe to do so.
We are excited to have opened our accommodation but, after many requests from our regular Leisure Break Guests to come to us as soon as possible, we are launching a waitlist for the first 2 weeks after we are able to fully open our restaurant, leisure & spa facilities. We will do this as soon as we can but not until Government advice says it is safe to do so
If you would like to put your name down, please e-mail 

[email protected]

 and you will be the first people we call to let you know availability for our re-launch. We'll also be offering a free glass of bubbly to everyone staying with us in the first 2 weeks to celebrate being back open. We'll do everything we can to safely fit 12 months of visitors into a potential 9 months or less and hope that none of you have to miss out
In addition, we will be continuing to keep in place many of the measures we implemented before the lockdown to make sure our hotel, restaurant, coffee shop , leisure club and our patio terrace are as safe a place to be as possible.
In the meantime should you wish to make a future reservation we are asking for zero deposit for any new reservations made between July 1st & 23rd December this year. No deposit is required until 4 weeks prior to check in, when we will ask for a 50% deposit to secure your reservation.
We look forward to seeing you soon and hope that you and your families have all stayed safe and well during this difficult time.
Kind Regards, 
From the team at the Parkway Hotel & Spa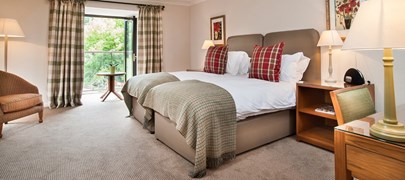 Staying with us?