Dogs are not our whole life, but they make our lives whole ...
We welcome dogs at the Parkway Hotel & Spa and offer a dog-friendly Garden Suite with its own private terrace on the ground floor. In addition our Shepherd's Hut is also dog friendly which opens onto acres of lush grass.
Your four legged friend will receive upon arrival, their own personal welcome letter, use of our dog bed, doggy treats and treated to their very own dog's dinner menu.
To book your dog friendly accommodation, please contact us first on 01633 871199 or e-mail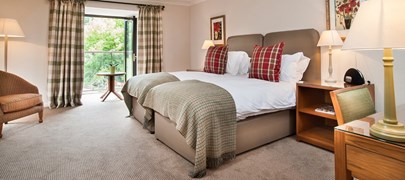 Staying with us?