Supporting the local community.............
We firmly believe that to get something out of the community, you have to put something in. Which is why we love sponsoring local events, sports teams & matches
 Check out what we are about within our community:
Newport County AFC - Dinners such as Hall of Fame Dinner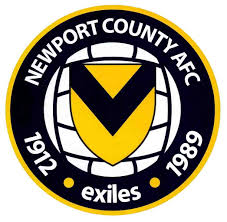 Pontypool RFC - Official Club Sponsor of matches, End of Season Dinners
Pontypool RFC is pleased to announce that the Parkway Hotel & Spa joined the club as a major sponsor for the 2013/2014, 2014/2015, 2015/2016, 2016/2017 & the 2017/2018 season
As part of the sponsorship agreement, the Parkway Hotel & Spa occupied a prominent place on the back portion of the Pontypool RFC home and away strip. The Cwmbran based Four Star AA accredited luxury hotel also hosts all Pontypool RFC functions as the 'Official Function Venue of Pontypool RFC'
"The Parkway Hotel & Spa is delighted to sponsor Pontypool Rugby Club for the forthcoming season," said Ian Solkin – Managing Director of UK de Savary Hotels. "The Parkway is very much a local's hotel where many local people like to meet and use the hotel's facilities, and therefore it is very important for the hotel to support local

organisations

 and to play a part in the community. From all the staff at the hotel, we wish the club all the success for the new season and we are all very excited by this new partnership."
Ben Jeffreys – Corporate Director of Pontypool RFC said, "We are delighted and incredibly grateful to welcome the Parkway Hotel & Spa to Pontypool RFC. The hotel is a highly popular destination with fans of Pontypool RFC and coupled with how the hotel acts as a high quality hub for the wider community, we feel this is a partnership that will naturally be of benefit to everybody at the club."
Pontypool RFC would like to express its sincerest of thanks to the Parkway Hotel & Spa for their support

Hosting Youth Football Teams playing local teams. Teams such as Okehampton Football Club playing our local Youth Side
Cwmbran Brass Band & Cwmbran Male Voice Choir - At our Afternoon Tea Events, Christmas & special occasions, we support these local Musicians
 
Cwmbran Centre for Young People (CCYP)- Donating money from our snooker table and games in our Residents Lounge to support the local youth demographic. 
CCYP is a friendly and welcoming youth organisation offering a wide range of services and activities for young people ages 7-25 years and we are proud to help them in our Community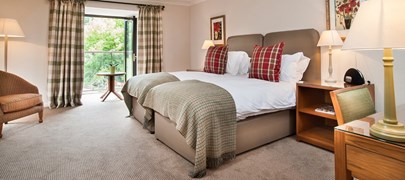 Staying with us?